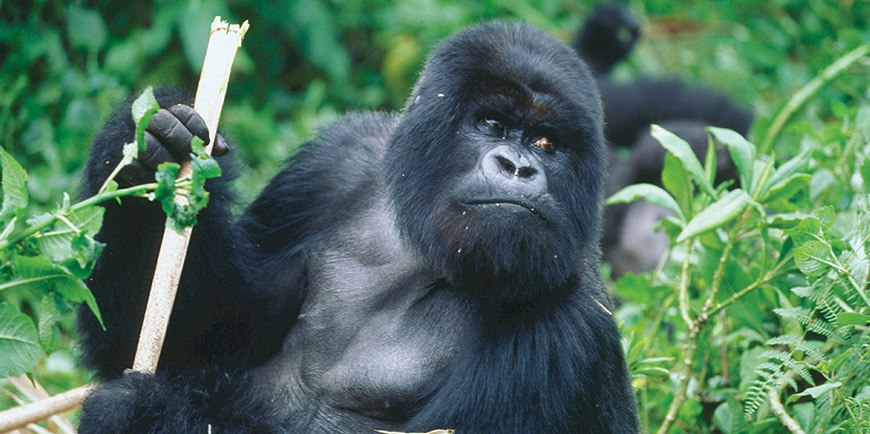 Capital (and largest city) Kigali 1°56.633'S 30°3.567'E
Area Total: 26,338 km2/10,169 square miles
Borders: Uganda to the North, Tanzania to the East, Burundi to the South and the Democratic Republic of Congo to the West.
Rwanda is a landlocked republic in Equatorial Africa, situated on the eastern rim of the Albertine Rift, a western arm of the Great Rift Valley, on the watershed between Africa's two largest river systems. The Nile and the Congo .Much of the country's 26,388km is impressively mountainous, the highest peak being Karisimbi (4,507m) in the volcanic Virunga chain protected by the Volcanoes National Park .The largest body of water is Lake Kivu, but numerous other lakes are dotted around the country, notably Burerea, Ruhondo, Muhazi and Mugesera, some of which have erratic shapes following the contours of the steep mountains that enclose them.
Climate
Rwanda has a temperate climate with temperatures of 25-30°C during the day; 15° at night throughout the year. Nights can be chilly in Nyungwe and the Virungas. Most parts of the Country receive In excess of 1,000 mm of rainfall.
Rwanda experiences tow rainy reasons- the long rains between February to June and the short rains between mid- September to mid- December .Dry months are January, July and august to mid- September.
The country can be visited throughout the year.
Official languages
Kinyarwanda, French, English, French is widely spoken throughout the country. In most tourist centres, English is spoken.
Government
Republic, Independence from Belgium July: 1, 1962
President: Paul Kagame
Prime Minister: Bernard Makuza
Currency: Rwanda franc (RWF)
Time zone: CAT/UTC+2/+2 GMT
Public Holidays
Good Friday and Easter Monday, Boxing Day and Christmas day the following Rwanda public holidays are recognized;
1 January –New year
1 February – Horeas Day
7 April – Genocide Memorial Day
1 May – Labour Day
1 July – Independence Day
4 July National Liberation Day
15 August –Assumption Day